Hi, this is a guide regarding the Drug Smuggling job. Have fun.

Type [/jobhelp] and click on "Drug Smuggling" to see all the available commands and payments.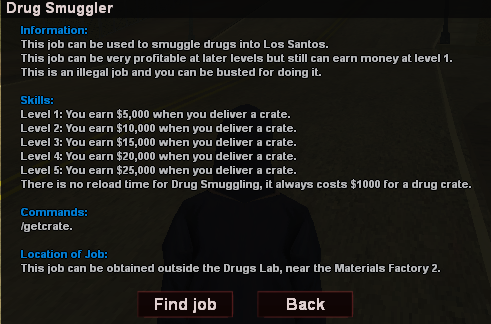 Click on "Find job" and follow the red marker. Press "Y" near the NCP to become a drug smuggler.





Go to the Drug Factory at Ocean Docks and type [/getcrate] to start.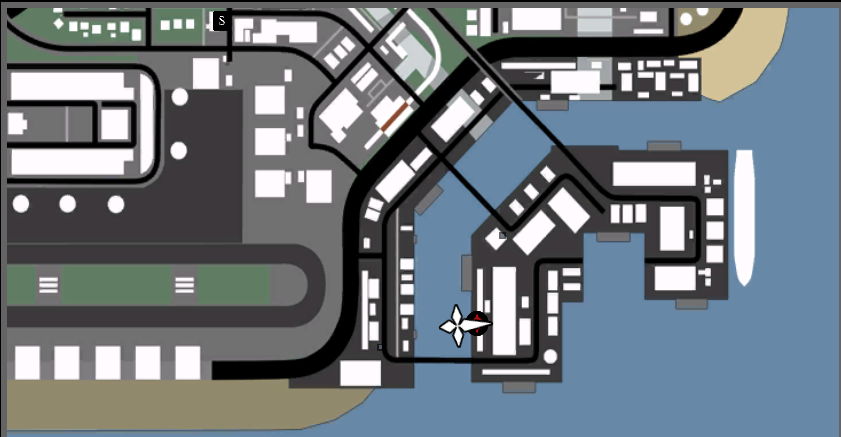 Follow the red marker on your minimap to get your payment. Payment changes everytime you level up, [/skills] to check your level job level.